Before moving to Tampa and opening Lake Jewel Farms, Henry spent many years as an Executive Chef in restaurants around the country. His passion for food and hospitality was unmatched.
Kristen, on the other hand, was an accomplished artist with a keen eye for design. She had a passion for creating beautiful spaces that people could enjoy, and she knew that her skills would be invaluable in helping bring their dreams to life.
Together, the husband-and-wife duo worked tirelessly to create the perfect space for people to come together to make lasting memories. They wanted to create a beautiful and welcoming atmosphere where people could relax, unwind, and celebrate.
And so, The Barn at Jewel Farms is here. It's a beautiful space that blends rustic charm with modern amenities, and it is quickly becoming a popular destination for locals to get together and enjoy a fabulous time.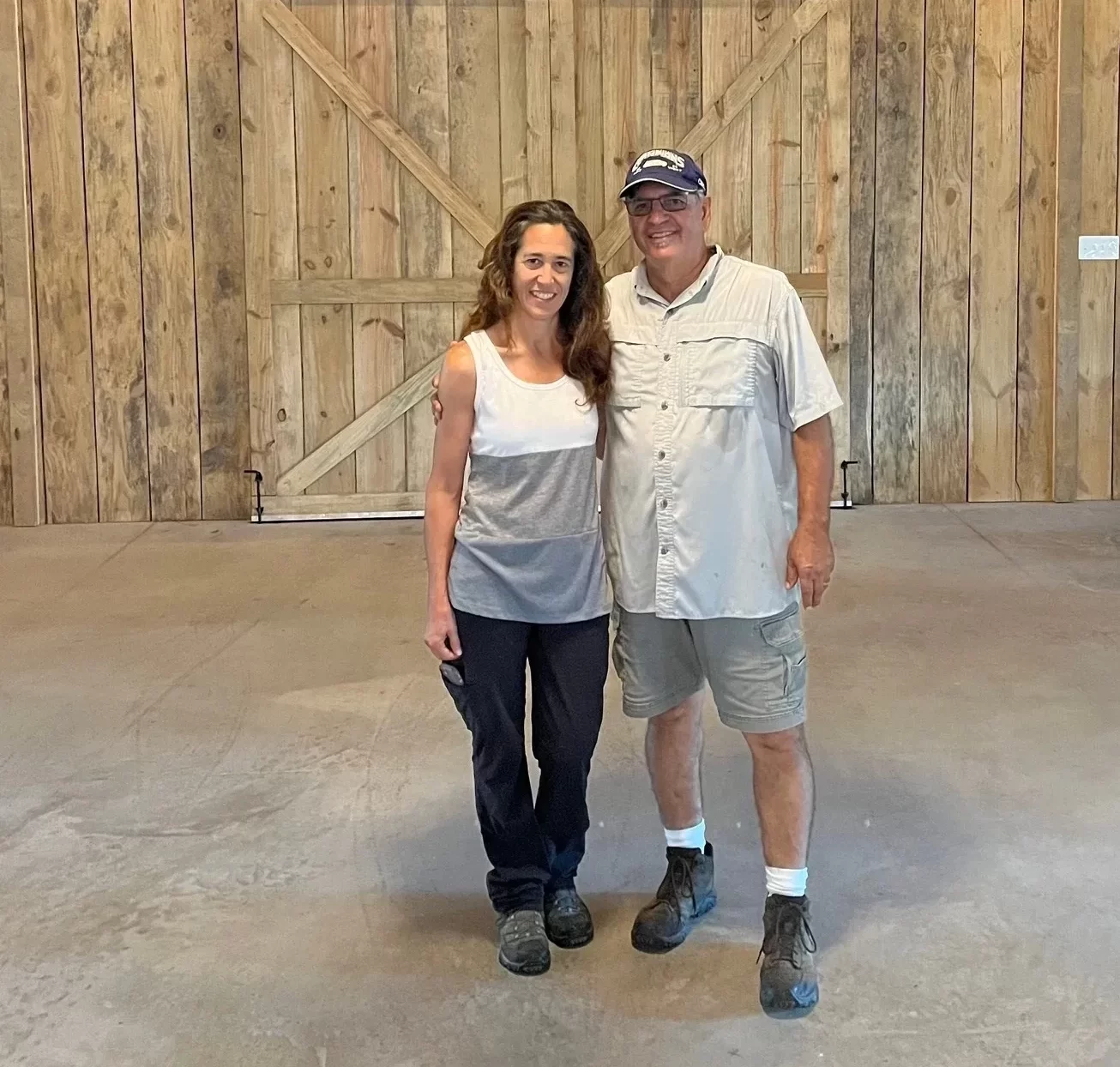 Schedule your personal, 45-minute tour today.
Beautiful place for our wedding. We had both the ceremony and reception here and it was absolutely perfect! The coordinators were very good with communicating throughout the entire process and were wonderful to work with! I would highly recommend!
Incredible venue!!!! Sister had her wedding here- everything from start to finish was stunning. Awesome staff- beautiful venue- great people to work with thank you again!!
My daughter was married on June 3, 2023. It was a beautiful day! Everything was perfect from the outdoor ceremony to the cocktail hour and the reception inside. After reading previous reviews, my daughter was concerned about the reception being cool enough inside. We had no issues. The golf carts picking up guests from the parking lot was a nice added bonus.
Beautiful location for a wedding/special event.
We recently had my daughter's baby shower at The Barn. Ariane was so wonderful throughout the process. I had reached out to her so many times with questions and she always responded timely. She decorated for us and had everything setup and ready prior to the guests arriving. The venue is beautiful, and our guests loved it. Thank you so much for making this such a great event.
I used this event space for a western themed sorority event for 200 people and it was beyond perfect. Our party was from 7-10pm with an hour of cleanup before and an hour after of take down after. This was my first venue I ever worked with and Ariane and all the workers were spectacular. I was the only woman handling the event, so I was running around doing a lot, but the staff stepped in where I couldn't and assisted me in a few areas helping the event literally go perfect. I can not say thank you enough to the staff for my overall experience! Ariane was quick to answer every call or email I sent her. I truly recommend this venue space! Everything played out better than I imagined due to the wonderful space and assistance I received!
Excellent venue!! Very much enjoyed the rustic elegance for our Krewe of Les Belles Femmes annual event. Atmosphere and catering were exceptional!! Everyone absolutely enjoyed the event at this venue!
We had an event here Saturday evening for our Krewe and the evening was perfect. The Barn and outdoor space were the perfect locations. The owners and Ariane went above and beyond to be sure we had what we needed including adding a firepit and seating area for our deserts. Everyone loves the locations and the space, plenty of room for dancing, auctions, raffles and fun for 100. They are consistently adding to the barn to make the experience better each time!