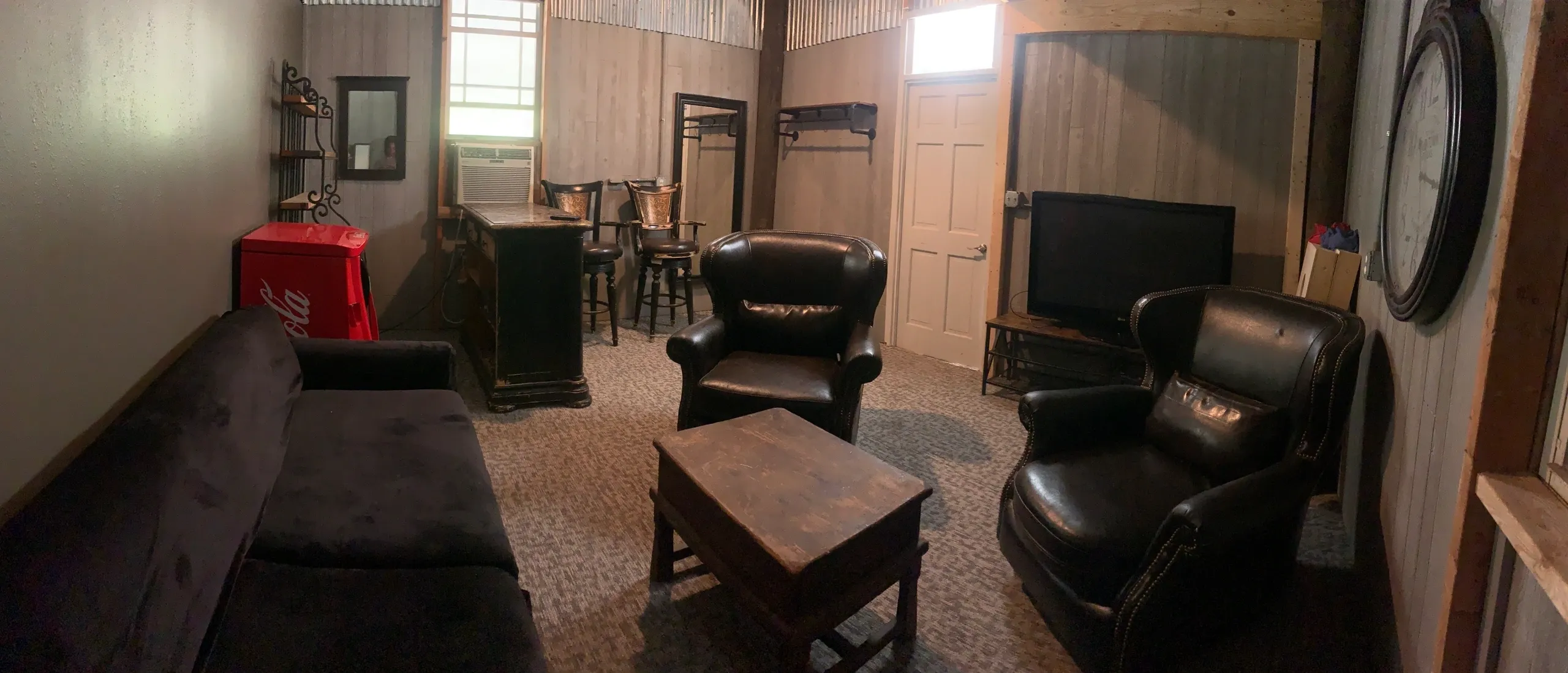 The Lounge is the perfect spot for your spouse-to-be and their entourage to get ready on your wedding day. Look no further than our lounge! With air-conditioning, plush seating, and plenty of room to hang clothes, your wedding party will be able to relax and prepare in comfort.
Schedule your personal, 45-minute tour today.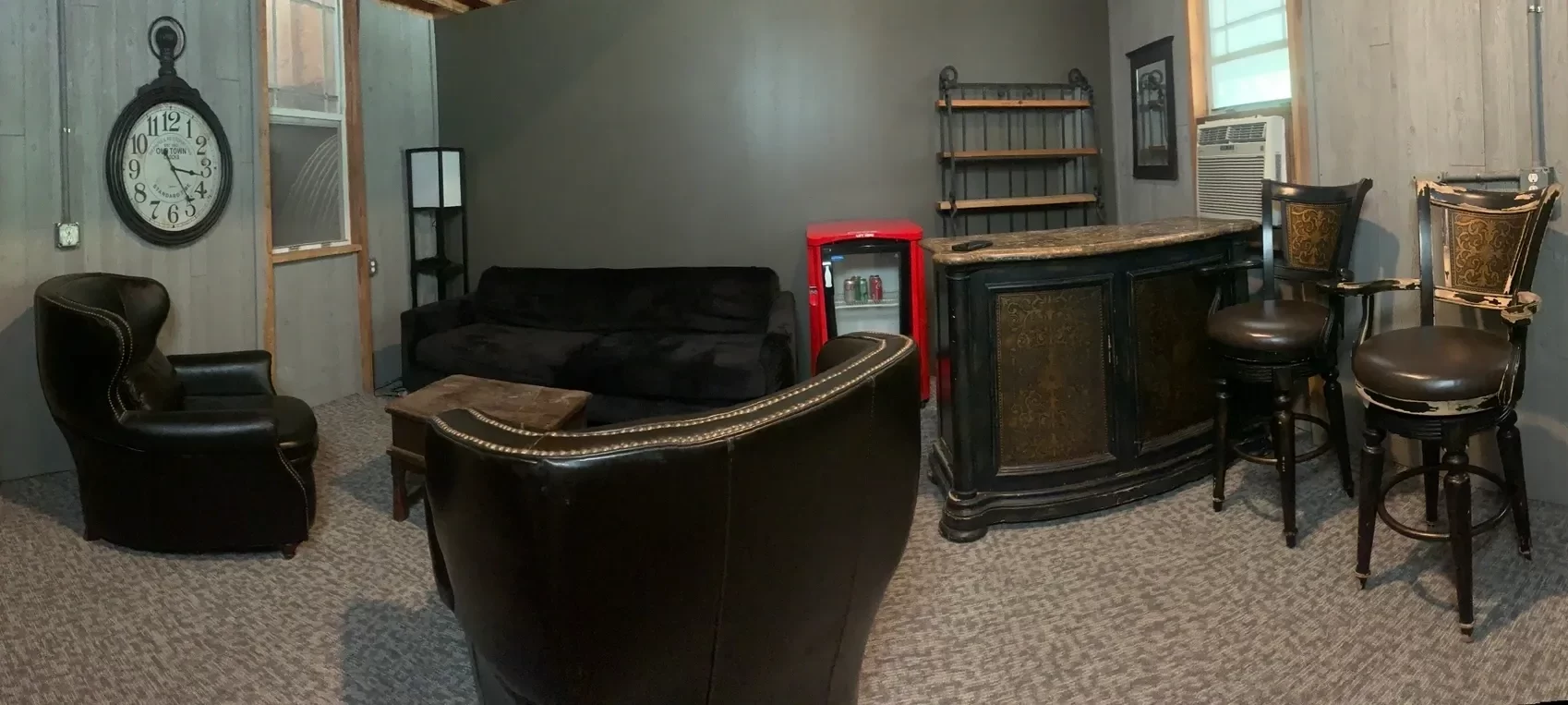 And with a bar area and vintage Coca-Cola cooler, they can enjoy a drink or two while they wait. Plus, with a big-screen smart TV with wi-fi and a full-length mirror, they'll have everything they need to look their best before your big day.